This event has passed
Risk is inherent in every decision we make. Whether it's tackling a tough conversation, embracing new responsibilities or simply taking a leap of faith, we all face events that present both risk and opportunity. But how do you know what risks will pay off – and which ones won't?
Join Charles Daniels, chief financial officer at Wepco Plastics and Justin McPhee, general manager at Westfall Twin Cities (formerly Moldcraft) as they review their most significant "forks in the road" and the risks they did - or didn't - take that led them to where they are today.
During their presentation, these two industry leaders will share how embracing risk and its inevitability have led to new and diverse opportunities, postive bottom-line impact, professional empowerment, relationship development and personal risk mitigation strategies.
Attendees will learn how to:
"Fail-proof" tasks and increase productivity
Mentally prepare for scenarios that create stress and risk
Evaluate personal and professional risk through risk mitigation strategies and processes
Utilize and explore diversification as a risk mitigation tactic
Discuss, review and share risk with management and team members
Embrace the empowering reality of risk and its potential
This event will include a follow-up peer networking session on Thursday, April 29.
Member cost: $29. This is a members-only event.
Mentor Session: Thursday, April 8, 2021 | 11AM EST
Facilitated Peer Networking Session: Thursday, April 29, 2021 | 11AM EST
Meet the Mentors
Charles Daniels, CFO, Wepco Plastics
Justin McPhee, General Manager, Westfall Twin Cities (formerly Mold Craft)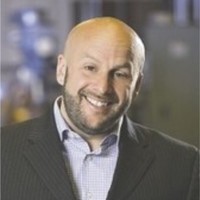 About the AMBA's "Meet the Mentor" Series
Discuss operational leadership, risk-taking, communication challenges, problem-solving strategies and more in AMBA's newest series, "Meet the Mentor" - a program track for AMBA Emerging Leaders that addresses challenges facing the next generation of leadership in mold manufacturing.
Each quarter, AMBA's 40-and-under emerging leaders will hear from seasoned industry professionals, who will provide insight into a core challenge previously identified by today's emerging leaders.
After hearing each mentor's insights, past experiences and guidance, attendees will be challenged to:
Observe the challenge in their own workplace
Contemplate best practices and solutions applicable to their own facility
Rejoin their peers for a follow-up peer-to-peer discussion on their observations, best practices and future improvement goals specific to their organization
Themes will vary quarter-to-quarter. The first session was held in February, and the final session will be in September 2021.
Registration
This is a member-only event.
Online registration is now closed.