This event has passed
Don't let naysayers dictate the story of plastics. We know the widespread, positive impact plastics make. Now, more than ever, we need to show up in Washington, D.C., strong and proud, to educate those on Capitol Hill about what we already know: plastics help change peoples' lives for the better.
It is critical for our industry to come together and show our strength in plastics and in making a Better Industry. Better World. New this year, the Plastics Industry Fly-In is coupled with the PLASTICS Spring Board Meeting, which includes Council Meetings, the FLiP Committee meeting, an inspirational keynote, evening entertainment and the opportunity for the entire plastics supply chain to come together. Details and a draft agenda will be coming soon.
Featured Issues:
Introduce plastics to new lawmakers
Recycling infrastructure
Open competition for plastic pipe
Tariffs and trade
Workforce development
Partnering Organizations: Plastics Industry Association (PLASTICS), American Chemistry Council (ACC), American Mold Builders Association (AMBA), Manufacturers Association for Plastics Processors (MAPP), and Plastic Pipe Institute (PPI)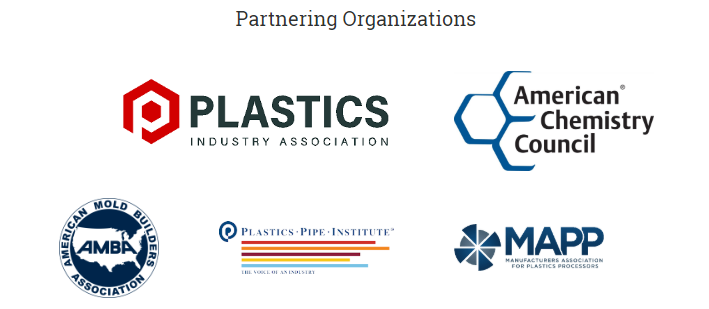 Registration
For more information and to register:
http://www.plasticsindustry.org/event/plastics-industry-fly