The AMBA Emerging Leaders Network is a group that brings together 40-and-under innovative, creative and dedicated young professionals from across all AMBA member companies. These up-and-coming young professionals come from all over the country and all areas of business.
All Emerging Leaders events and learning and growth opportunities are held exclusively for young professionals in the mold building industry. Future events will focus on networking, leadership skills, benchmarking and creating important, lasting connections in the AMBA association.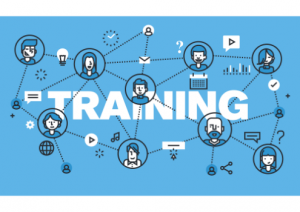 Areas of Focus
To represent all of its members - those in current leadership positions, others advancing in their field and the many members interested in specific technical knowledge - event and connection opportunities vary in scope throughout the year.
Examples of topics and areas of knowledge that may be explored by this group include:
5S System - The Visual Workplace
Conflict Resolution
Continuous Improvement
Communication Strategies and Techniques
Leadership and professional development
Lean culture and change management
Problem-solving strategiesMentorships
Risk Management
Root cause analysis
Team Facilitation
Recent Press: Emerging Leaders in the Limelight
July 8, 2021 - MMT Chats: 30 Under 30 Honoree, Cultural Innovator, Leader Grower, Improvement Maker
June 11, 2021 - The Alliance Manufacturing Podcast: Emerging Leaders Pre-Con Session (An Interview with Kym Conis)
May 25, 2021 - MMT Chats: Making Mentoring Work, Part II
May 18, 2021 - MMT Chats: True Leadership Leaders to Mentoring, Part I
February 11, 2021 - 2021 Rising Stars: Hillary Thomas (AMBA Emerging Leaders Board Member)
September 30, 2020 - AMBA Tackles Lean Manufacturing Principles in Application-Based Series
September 24, 2020 - Mold builders focus on lean manufacturing for emerging leadersJune 4, 2020 - AMBA Emerging Leaders Virtual Ignition Workshop Series: Building Your Leadership Essentials Kit – in 27 Minutes!
December 7, 2020 - Bridging the Gap: Helping Young Professionals Develop Into Effective Leaders
September 2019 - The Manufacturing Alliance Podcast Presents AMBA's Emerging Leaders
Upcoming Opportunities
In 2023, the AMBA Emerging Leaders Network will offer a variety of leadership and connection opportunties, including:
A virtual leadership series with leadership coach Matt Lesser (virtual; Feb.-March, 2023)
A pre-conference session at AMBA Conference 2022 (in-person)
A dual plant tour workshop at Westminster Tool and Wepco Plastics (in-person; July 2023)
An skills development series for 40-and-under executives and managers (virtual; details TBD)
Details on these events can be found at AMBA.org/Events. For more information, please contact Rachael Pfenninger at rpfenninger@amba.org.
Committee and Board Involvement

As an AMBA Emerging Leader, you have the opportunity to drive what programming is offered by the Network each year - and that voice is amplified when you join either the national AMBA Emerging Leaders Advisory Board or an AMBA Emerging Leaders Committee.

Currently, the Network is recruiting members for one open advisory board position, as well as open positions in the two following committees:

Engagement Committee: As an AMBA Engagement Committee member, you will help drive awareness and engagement campaigns for AMBA's prospective and current Emerging Leaders Network members.

Events Committee: As an AMBA Events Committee member, you will help drive program, connection and professional development opportunities and events that address specific challenges and needs posed by members of the AMBA Emerging Leaders Network.

By becoming an Emerging Leader Committee member, you'll have the chance to grow as a leader, develop personal connections with up-and-coming leaders in mold manufacturing and drive the progress of the industry forward.

For more information and to join, email Rachael Pfenninger at rpfenninger@amba.org.
---
Join the AMBA Emerging Leaders Network Today!
By officially "joining" the AMBA Emerging Leaders Network, you'll have the opportunity to stay in-the-know regarding upcoming connection and event opportunities throughout the year. There is no cost to become a Network member.
Members of AMBA's Emerging Leaders Network:
Participate in networking, leadership and development opportunities
Have the opportunity to sit on a committee
Gain access to industry mentors
Experience an exclusive pre-conference session at the annual AMBA conference and additional plant tour opportunities
Network with and grow alongside other like-minded young professionals
Submit interest in the Network here
Structure:
The AMBA's Emerging Leaders Network will be led by an executive committee, comprised of young professionals in the mold building industry. Executive committee meetings are held quarterly at either in-person events or virtual conference calls. Committees will be formed on an as-needed basis and may contain an unlimited number of members. Interested in joining the Emerging Leaders board? Let us know when you fill out your join application or email your interest to Rachael Pfenninger at rpfenninger@amba.org.
Joining:
Membership is open to any young professional from a current AMBA member company under the age of 40 that is interested in AMBA's mission of uniting individuals and companies, understanding and sharing best practices, networking and building relationships and furthering the plastics industry. Applicants must belong to an AMBA member company.
Stay in-the-know on upcoming events and opportunities by completing the online interest form below.
If you have additional questions, reach out to Rachael Pfenninger at rpfenninger@amba.org.