This event has passed
CRP (Craftsman Resource Planning) - Off-the-Charts Tracking Strategies at Craftsman Tool
June 11, 2019
1 p.m. - 6:30 p.m. CST
Creating an effective and profitable job scheduling and tracking system can feel like a daunting task for any owner or manager. However, at Craftsman Tool & Mold Co., a custom-designed software system is maximizing efficiencies in all areas of its mold base manufacturing operation - re-defining the next generation of ERP.
From quoting, scheduling and direct interface with the company's 'CRP' system, all the way through tracking all stations of the shop, including non-conformative issues, maintenance scheduling, quality control and more, attendees will discover how the implementation of automated systems and a fine-tuned tracking strategy have achieved production improvement and increased profitability at Craftsman Tool.
Other highlights of the plant tour will include state-of-the-art technology installations, including a new surface grinder 70 x 140 that can hold very close tolerances, new vertical bridge CNC machines and advancements in large horizontal pallet changing and tool changing.
Tour registration includes transportation from the Donald E. Stephens Convention Center (site of Amerimold 2019), afternoon networking reception at Topgolf (includes light food and drink) and attendee pass to the exhibit hall, programming in the Tech Talk Theater and closing day keynote at Amerimold 2019.
*Please note: local time is in CST. Local event time will be 1:00 p.m. CST - 6:30 p.m. CST. Bus will load at 12:45 p.m. CST.
Special Thanks to Our Event Sponsors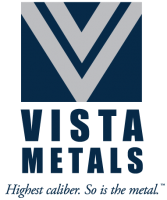 Registration
Online registration is now closed.